If you need to ship with a little extra TLC, look no further than our noissue Padded Mailers! This beauty turns post-industrial waste into a cute and cushiony padded mailer, available in 1 versatile size with our signature noissue design.
Get the full details on pricing, lead times, and quantities here.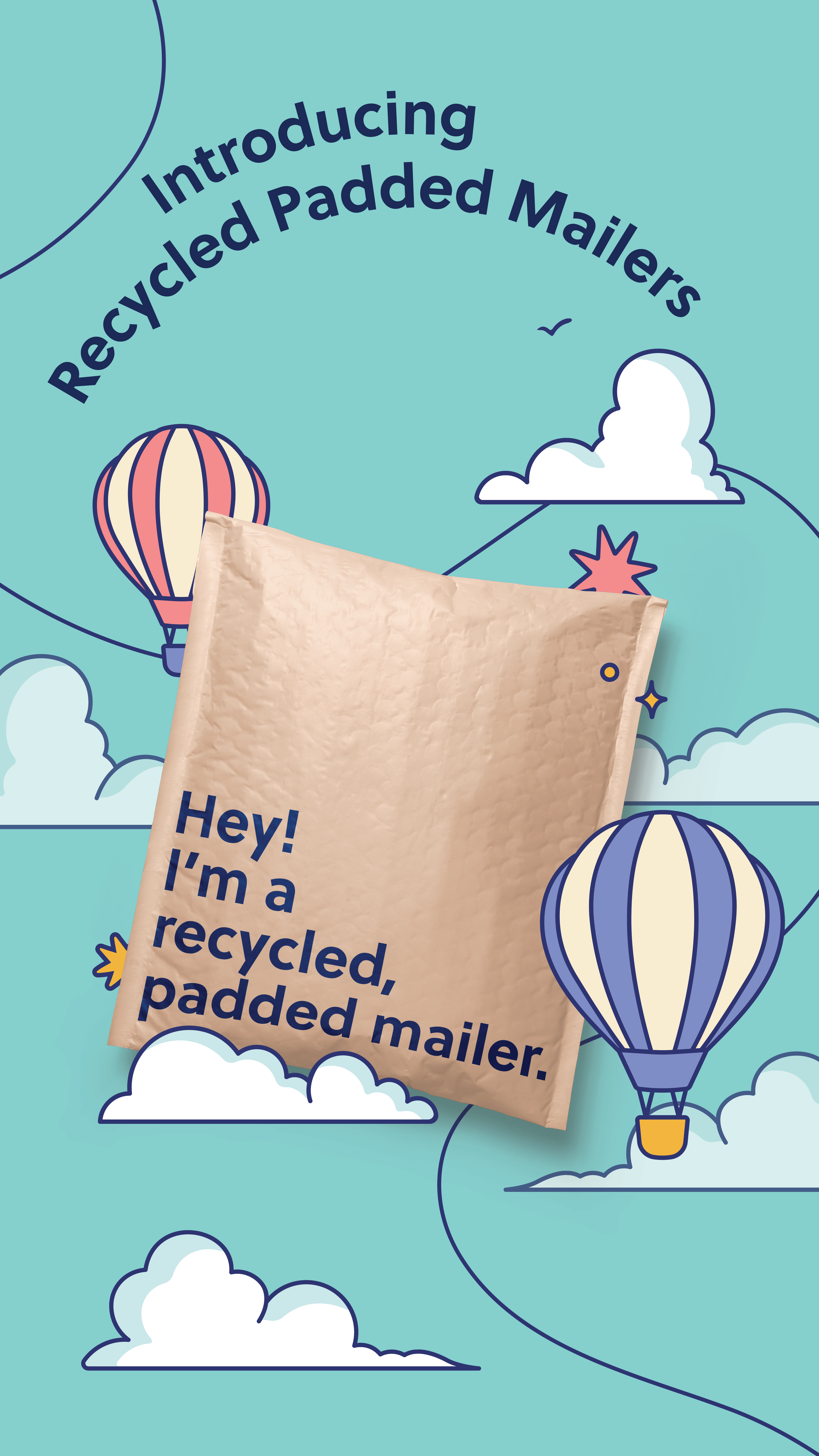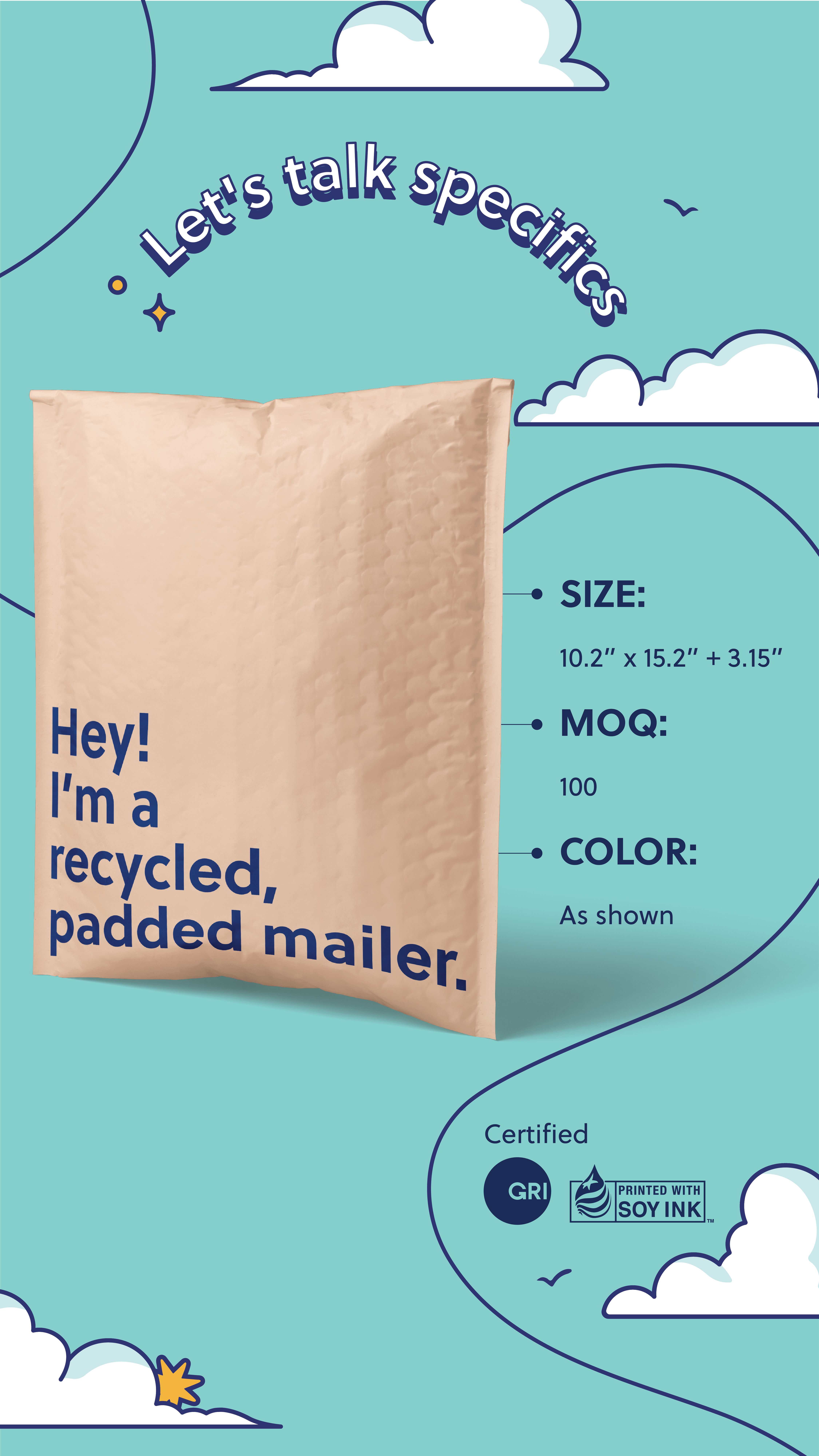 What makes noissue Padded Mailers eco-friendly?
noissue Padded Mailers are made with post-industrial 100% recycled low density polyethylene (LDPE) on the outside, and with 20% recycled LDPE on the inside. We also print these mailers using water-based ink to keep them completely recyclable with other soft plastics!
If you're not ready to say goodbye just yet, you can also reuse your noissue Padded Mailer. It comes with 2 adhesive strips to enable easy reuse and to make the most out of each mailer, as discussed in this video:
This makes the noissue Padded Mailer a circular economy product, which is a term used to describe the continuous use of resources in an effort to reduce waste. You can read more on that here, and you can watch this video on it as well:
What kind of recycled plastic are noissue Padded Mailers made from?
Our noissue Padded Mailers are made from post-industrial recycled waste, which is waste generated from manufacturing processes. Our mailers help keep this stuff out of the landfill and in active use for as long as possible!
What do the noissue Padded Mailers look like?
Fresh, clean, and proudly eco-friendly, our famous noissue Padded Mailer reads "Hey! I'm a recycled, padded mailer." in navy blue text on a peachy tan background. Two adhesive strips allow each mailer to be reused at least once before it's ready to be recycled.
You can check out some images of the noissue Padded Mailers here!
What size and thickness are available for the noissue Padded Mailers?
At the moment, the noissue Padded Mailers come in 1 versatile size: 260mm x 385mm + 80mm (10.2" x 15.2" + 3.15") with a 241mm (9.5") wide empty space. With a thickness of 60um + 90gsm and a weight of 32g a piece, these mailers can withstand traveling through the post while also adding as little weight to your package as possible.
Be sure to also check out the noissue Padded Mailer's predecessors, the noissue Compostable Mailer and the noissue Recycled Mailer, for other great options!