Don't let your packaging fall flat - make an impact with noissue Kraft Mailers!
These stunners are made from 100% FSC-certified recycled paper and can print any design you like with soy-based inks. Once they've run their course, they're recyclable, reusable, and compostable, of course! Choose from 2 types and various sizes, and let's get Kraft-y.
Get the full details on pricing, lead times, and quantities here!
What makes noissue Kraft Mailers eco-friendly?
Made from 100% recycled paper certified by the Forest Stewardship Council™ (FSC), noissue Kraft Mailers are created without any virgin pulp. They're also printed with soy-based inks to keep them totally recyclable and compostable when the time comes.
If you're not ready to say goodbye just yet, you can also reuse your noissue Kraft Mailer. It comes with 2 adhesive strips to enable easy reuse and to make the most out of each mailer, as discussed in this video:
What types, sizes, and thicknesses are available for noissue Kraft Mailers?
noissue Kraft Mailers are available in flat and expandable types, both in the following 3 sizes:
- 150mm x 300mm (6" x 11.8")
- 260mm x 385mm (10.2" x 15")
- 300mm x 420mm (11.8" x 16.5")
The expandable mailers have the following depths (60mm, 85mm, 85mm):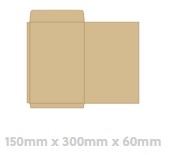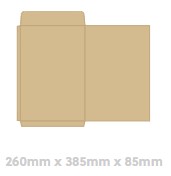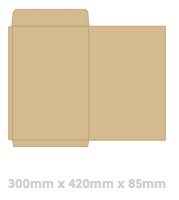 These mailers have a paper weight/thickness of 250gsm. For more info on paper weight/thickness and GSM, check out this article!
What can I ship in noissue Kraft Mailers?
noissue Kraft Mailers are thick, durable, and suitable for shipping a variety of goods from prints and cards to apparel and books. Just a heads up, we don't recommend shipping any fragile items in these since they don't have padding - check out our noissue Padded Mailers if you need some extra protection!
How are noissue Kraft Mailers printed?
We use different printing methods for your noissue Kraft Mailers depending on the design. If your design requires specific shades, like metallics or neons, we can match 1 to 2 Pantone colors. Otherwise, CMYK digital printing allows as many colors as you'd like for your mailer design. You can read up on the difference between Pantone and CMYK colors here.
Double-sided printing is also available, so you can really let your creativity shine!
Can you help with my noissue Kraft Mailer design?
We're always here to lend a hand in making your perfect noissue Kraft Mailers - be sure to check out the Print Perfect Checklist for our print requirements and dielines! Here are some starting design tips to get the best printing results:
- Text height should be at least 0.8mm.
- Line thickness should be at least 0.2mm.
- For expandable mailers, it's best to avoid adding designs on the left flap, since it will be tucked inside and not visible.
- Don't want to design your mailers from scratch? No worries - you can choose from our wide range of design templates, thoughtfully crafted by the noissue Creative Community (meet them here).
Don't forget that our incredible Pre-Press Team is always here to help you out, too, and we'll ensure you're happy with your final design before we get printing.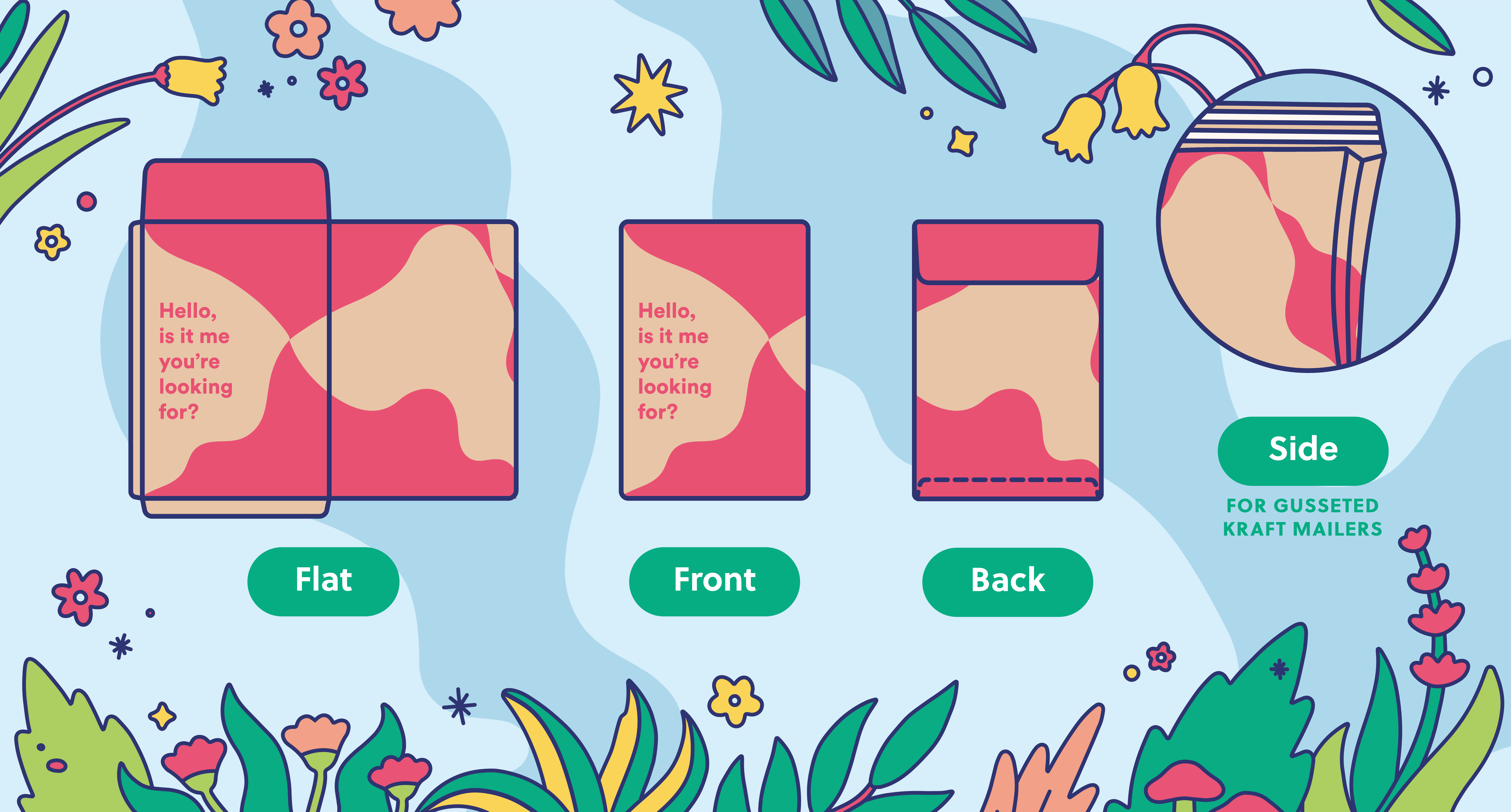 We also have our noissue Stock Kraft Mailers if you want to keep things simple (and sustainable!).
Are noissue Kraft Mailers waterproof?
While they can withstand a few drops of rain, since noissue Kraft Mailers are 100% recycled and don't have a plastic coating, they are not completely waterproof. If you're looking for something more weatherproof, check out our other mailers, like the noissue Compostable Mailers or the noissue Recycled Mailers!
Check out this article for a guide to our available mailers. If you have any other questions about the noissue Kraft Mailers, just reach out to us here, and we'll be happy to help!