Extra protection without the plastic? Yes, please! The Protective Kraft Mailers are here for our North American community only (for now) to serve as your recyclable bubble alternative.
Available in 4 sizes and made from 100% FSC-certified paper and paper pulp dots, these simple, unbranded mailers get the job done in sustainable sleekness.
Get the full details on pricing, lead times, and quantities here!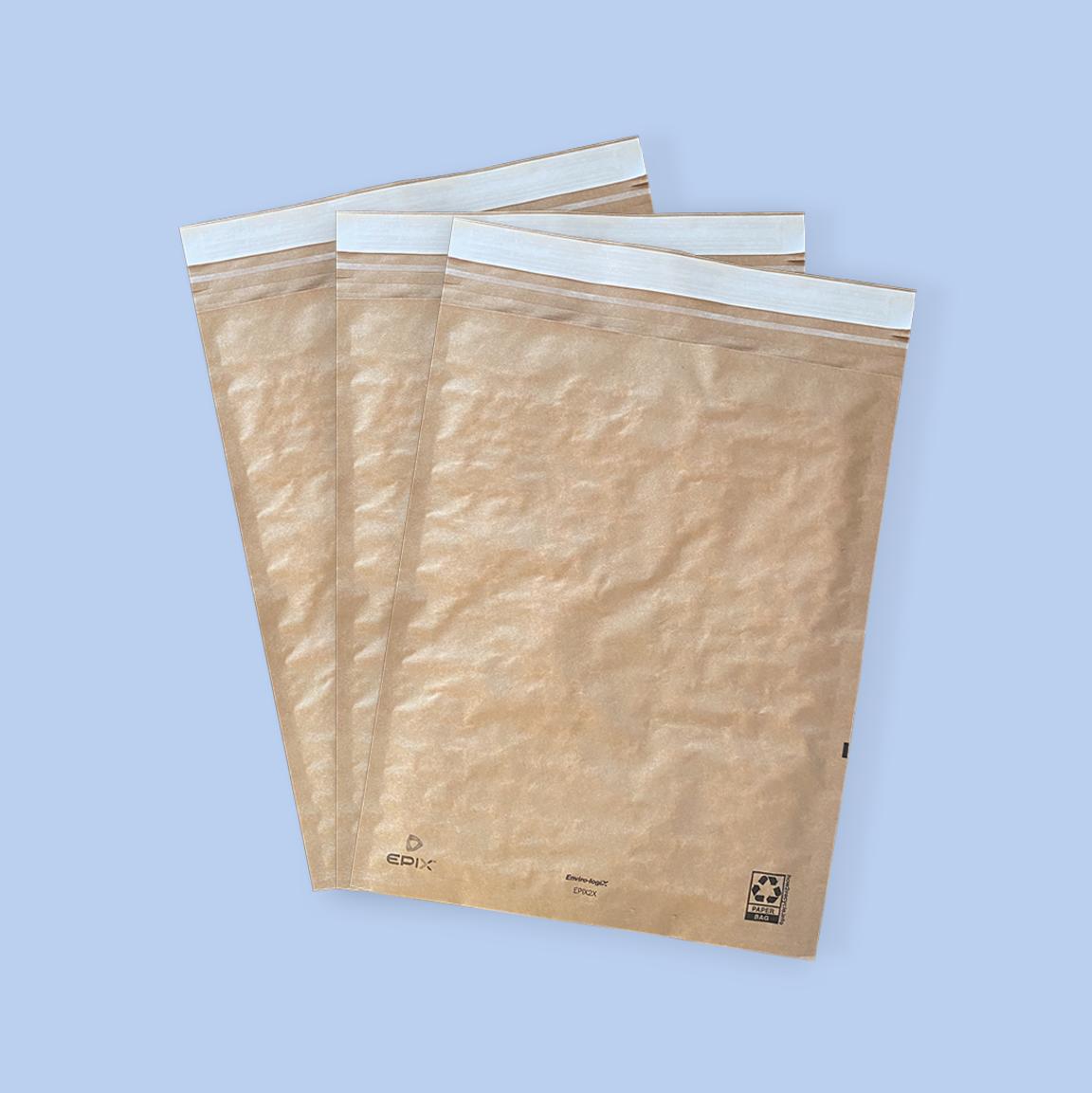 What makes Protective Kraft Mailers eco-friendly?
Made with 100% unbleached paper certified by the Forest Stewardship Council™ (FSC), the Protective Kraft Mailers use paper pulp dots (not plastic!) for their protective layer. This makes them conveniently curb-side recyclable, so being eco-friendly is a breeze.
What sizes are available for the Protective Kraft Mailers?
The Protective Kraft Mailers are available in 4 handy sizes:
- 178mm x 239mm (7" x 9.4")
- 241mm x 305mm (9.5" x 12")
- 305mm x 388mm (12" x 15.25")
- 356mm x 457mm (14" x 18")
Are Protective Kraft Mailers waterproof?
While they are weather resistant, since the Protective Kraft Mailers don't have a plastic coating, they are not 100% waterproof. If you're looking for something drier, check out our other mailers, like the noissue Padded Mailers!
Are Protective Kraft Mailers branded?
Sometimes less is more. The Protective Kraft Mailers have no noissue branding, so what's inside can really shine. Add pops of personality by pairing it with custom noissue products, like our Stickers, Stamps, and Cards!
If you want to display your designs on a Kraft mailer, we recommend checking out our noissue Kraft Mailers!
Check out this article for a guide to our available mailers. If you have any other questions about Protective Kraft Mailers, just reach out to us here, and we'll be happy to help!