You asked, we listened, and now noissue Custom Boxes are finally here for our US community!
Made out of 32 ECT E flute FSC certified materials, these boxes are lightweight, durable, and stylish. Choose between 8 sizes, 3 materials, and inside/outside water-based ink printing to design your perfect eco-friendly box - go ahead, make your outsides just as magical as your insides.
Speaking of insides, noissue Custom Boxes are roll end front tuck boxes with dust flaps, which means they're easy to store, quick to assemble, and they also keep the good stuff safe and sound for a satisfying unboxing experience every time.
Get the lowdown on pricing, lead times, quantities, etc., and start designing your boxes here!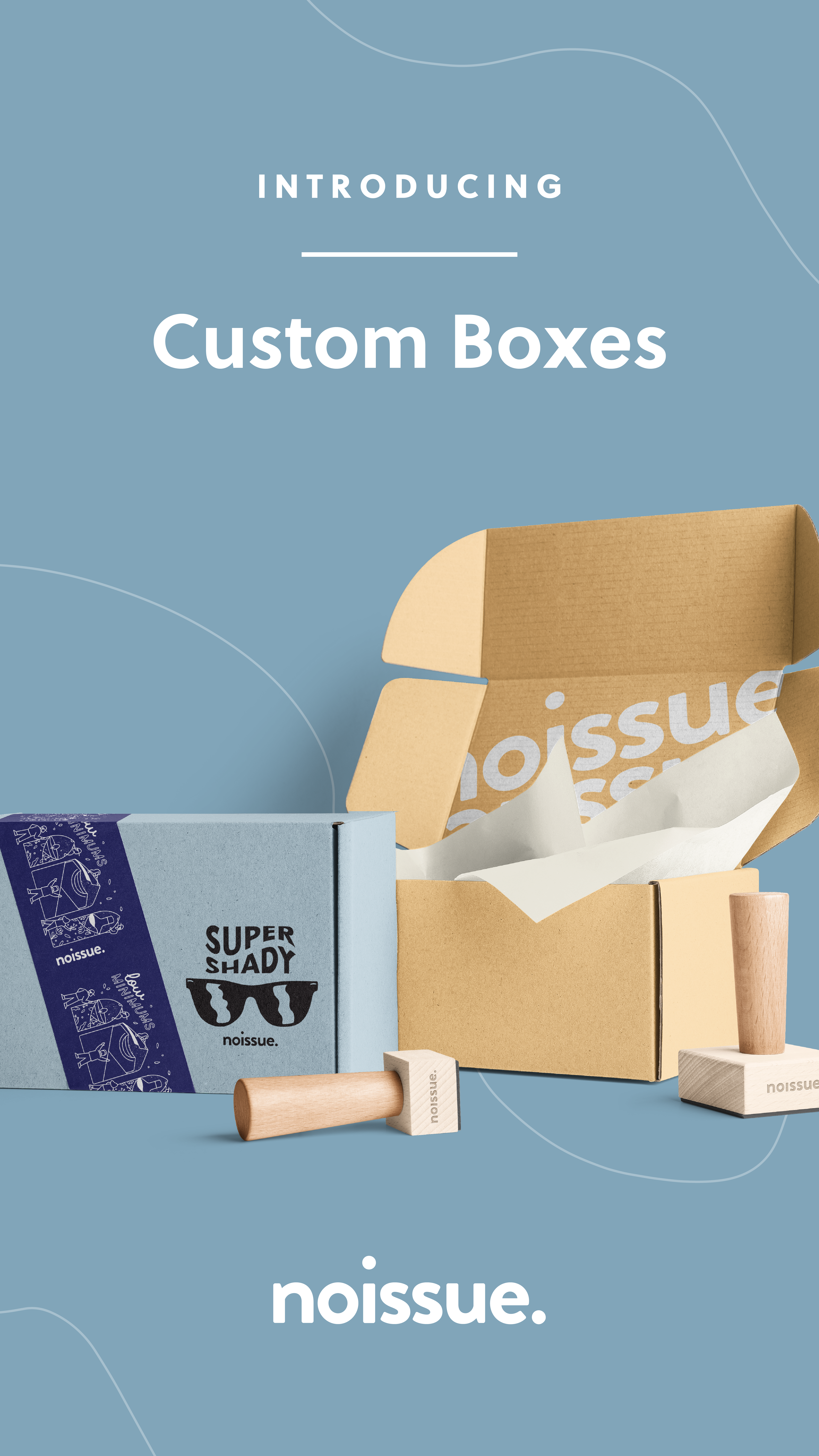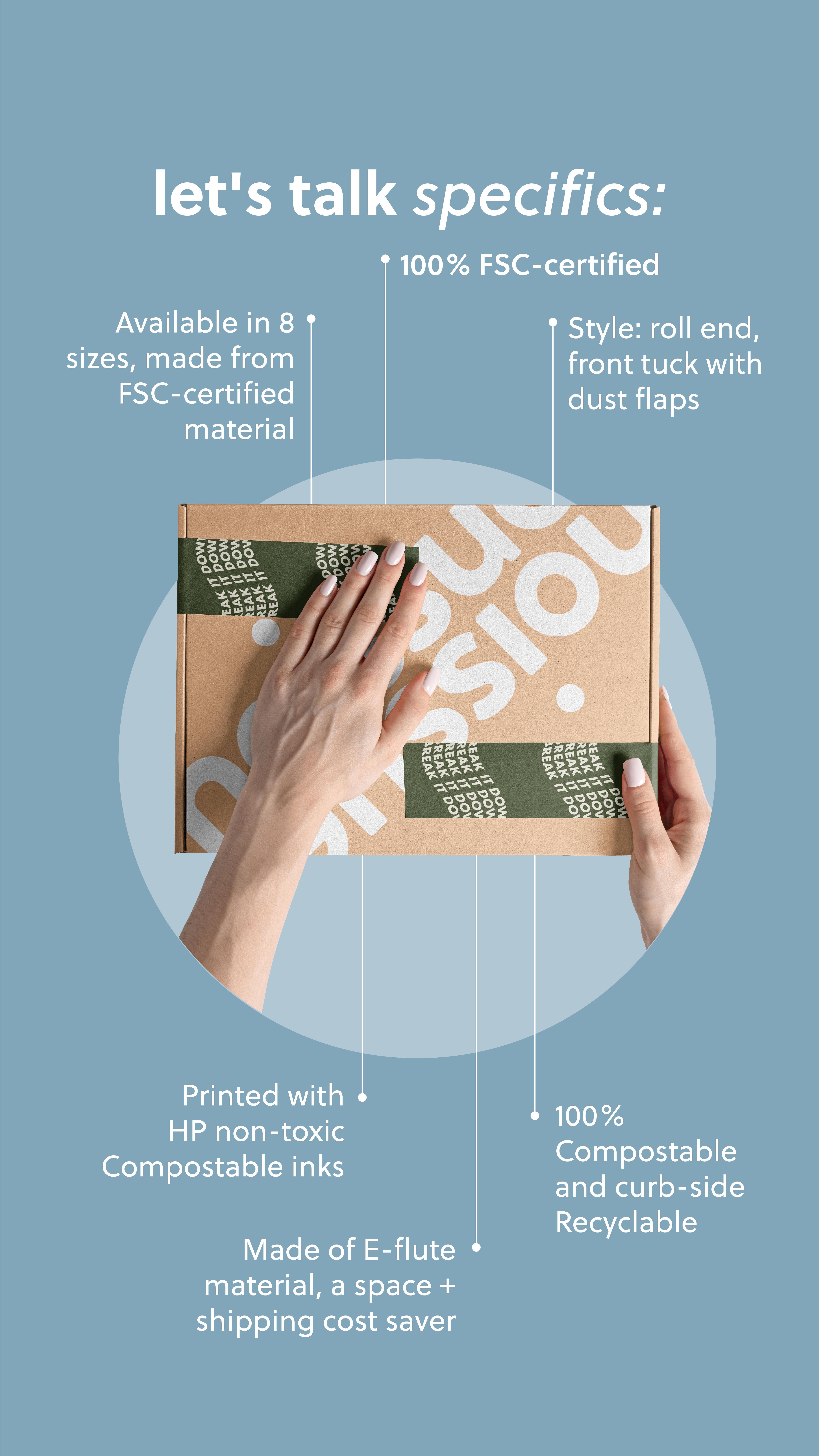 What makes noissue Custom Boxes eco-friendly?
Certified by the Forest Stewardship Council™, noissue Custom Boxes let you choose between 30% recycled materials (coated Premium White boxes) and up to 60% recycled materials (Kraft and uncoated white boxes), as well as water-based ink printing and coating. This means they're not only reusable, but also completely recyclable and compostable when it's time to say goodbye.
Check out our tips on composting at home here!
What is E Flute?
E flute refers to the density of the corrugated material - just about 1.5 mm or 1/16 of an inch in thickness. Protective crush resistance? Check. Lightweight and spacious? Check. The best of both worlds? Absolutely.
How much weight can noissue Custom Boxes hold?
Don't let the sleekness fool you - noissue Custom Boxes are strong enough to hold up to 25 lbs! They are rated 32 ECT (Edge Crush Test) which sets maximum weight capacity at 65 lbs per industry standards, but we'd say they're best suited for light to medium weight products.
What are the finishes on noissue Custom Boxes?
The Kraft and uncoated White boxes come in a natural matte finish, but if you're looking for something with a bit more pizzazz, the Premium White boxes are coated to give it that glossy look. The choice is yours!
Will noissue Custom Boxes fit carrier shipping boxes?
The available sizes for our noissue Customs Boxes were thoughtfully selected to fit standard sizes of carrier-provided shipping boxes, just in case you wanted to double-up. Explore your options here!
Don't forget, we also have our noissue Stock Kraft Boxes if you want to keep things simple (and sustainable!).
Check out this article for a complete guide to our noissue Custom Boxes. If you have any other questions about them, just reach out to us here, and we'll be happy to help!