Meet your noissue Stamp's best friend - Water Based Ink Refills!
Now you can stock up on non-toxic, biodegradable ink for both your manual and self-inking stamps, so your imprints will remain juicy, vibrant, and eco-friendly. Choose between 2-3 sizes and 4 classic colors (or get them all!).
Click here for the full scoop including pricing, lead times, and order quantities!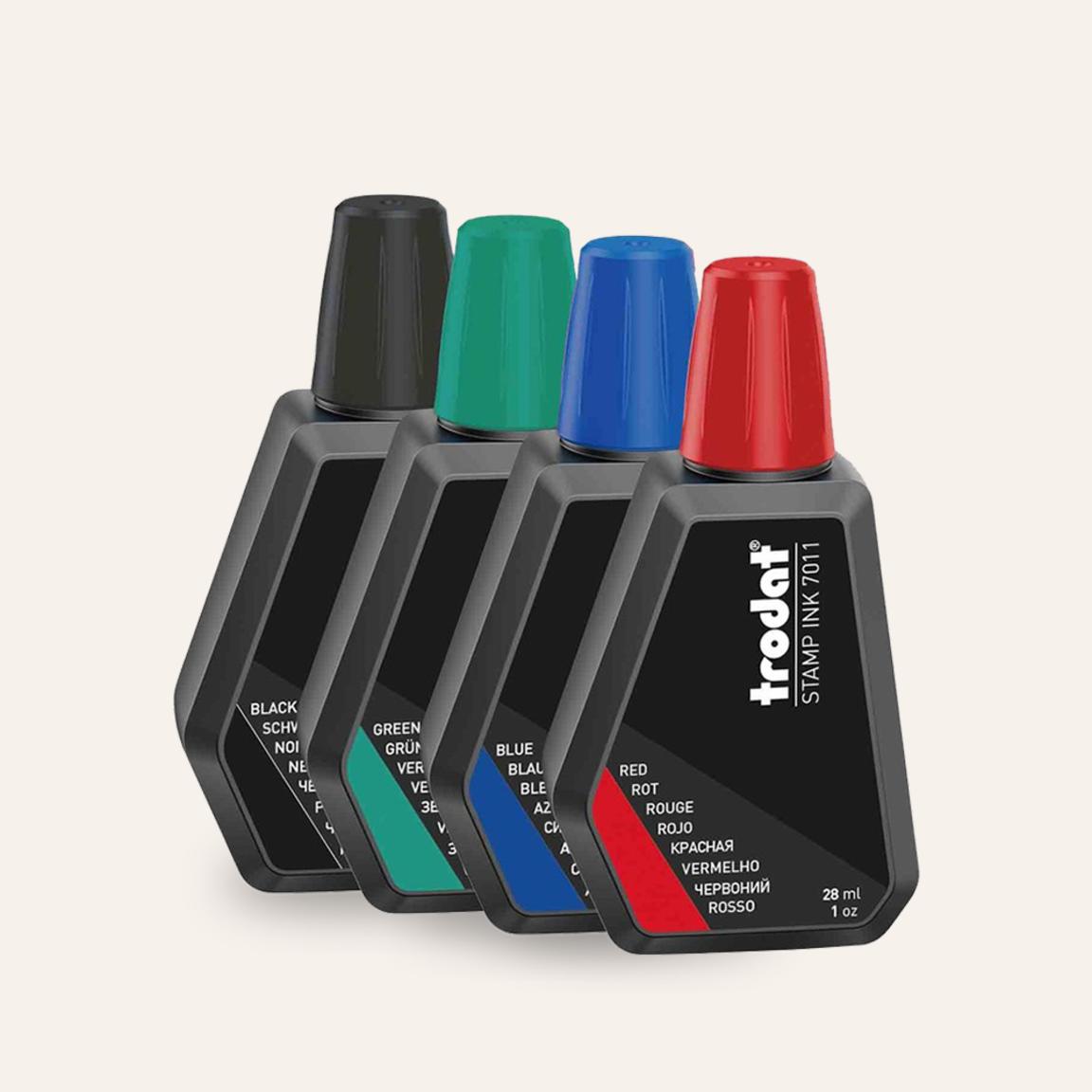 What makes the Water Based Ink Refills eco-friendly?
These Water Based Ink Refills are acid-free, non-toxic, and biodegradable. This means they won't harm the environment or interfere with the end-of-life cycle for the materials you use them on. Use them with your noissue Stamp to make your guilt-free mark on our noissue Kraft Boxes, noissue Kraft Mailers, and more!
What colors and sizes are available for the Water Based Ink Refills?
Like the original soy-based inks that come with your noissue Stamp order, these Water Based Ink Refills come in 4 classic colors: black, blue, green, and red.
Mix and match the colors with 2-3 different sizes, depending on your location:
- UK available sizes (2): 30ml. / 500ml.
- US available sizes (3): 1oz. / 2oz. / 0.5 liter
How do I use the Water Based Ink Refills with my noissue Stamp?
If it's time to juice up your noissue Stamp again, replenishing your ink with our Water Based Ink Refills is super easy!
The refill process is different depending on what type of stamp you have: for the manual version, you can add your ink directly to the ink pad that came with your noissue Stamp; for the self-inking version, you'll just need to push out the ink pad first, and then add your ink! Make sure to give the fresh ink some time to soak in for the best results.
Be sure to watch this helpful video from @hopelesscindy on TikTok for a how-to on refilling both versions of our noissue Stamp with our Water Based Ink Refills!
If you have any other questions about our Water Based Ink Refills, just reach out to us here, and we'll be happy to help!