In a packaging world full of boxes and squares, be different with Stock Paper Tubes!
These cylindrical containers have a removable lid so you can easily fill it with whatever your heart desires - they even have an SGS-certified foodsafe lining. Choose between 3 different colors and 4 versatile sizes. Whether you reuse them or recycle them, these tubes are an eco-friendly option with endless possibilities. They're only available for our US community at the moment, but stay tuned for more tubes!
Click here for the full scoop including pricing, lead times and order quantities!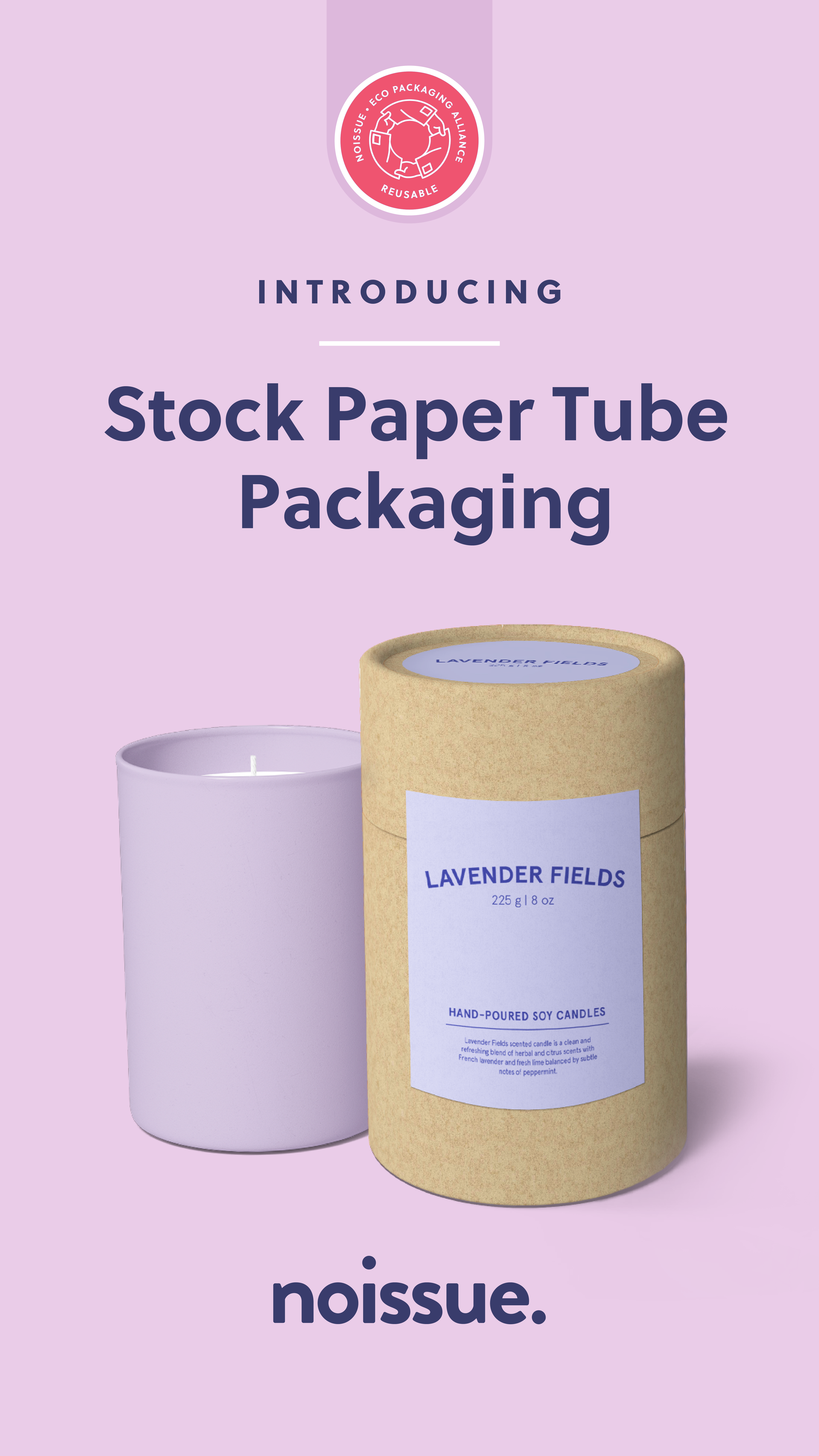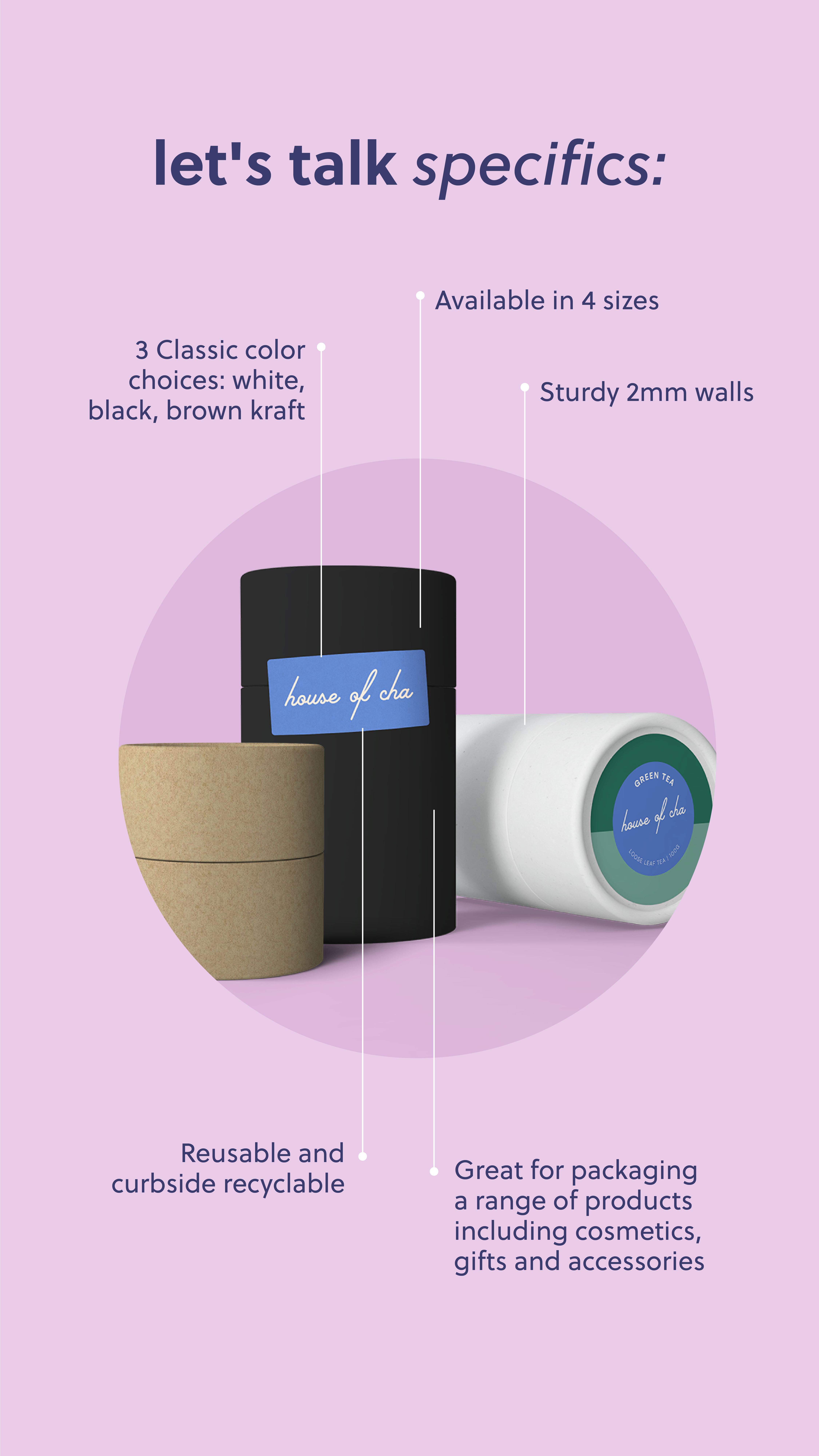 What makes the Stock Paper Tubes eco-friendly?
The Stock Paper Tubes are made of, well, paper! To be more specific, these tubes have a Kraft paper outerwrap, which means they're totally recyclable (or reusable!) when you're ready to part with them.

This makes our Stock Paper Tubes a circular economy product, which is a term used to describe products that are designed to be repurposed or alternatively disposed of in an effort to reduce waste. You can read more on that here, and you can watch this video on it as well:
You can also check out this article about what makes our Stock Paper Tubes eco-friendly!
Are the Stock Paper Tubes foodsafe?
Looking to store some snacks? We've got you covered - our Stock Paper Tubes have a foodsafe lining on the inside. It's SGS tested and certified so you know it's the real deal.
While you're at it, check out our FDA-approved noissue Food Wrapping Paper as well for a culinary companion.
What sizes and thicknesses are available for the Stock Paper Tubes?
The walls of our Stock Paper Tubes are a sturdy but slim 2mm thick for all 4 size options below (inner height x inner diameter | volume capacity):
- 102mm x 102mm (4" x 4") | 4oz.
- 114mm x 95mm (4.5" x 3.75") | 4oz.
- 165mm x 83mm (6.5" x 3.25") | 8oz.
- 216mm x 95mm (8.5" x 3.75") | 12oz.
What color options are available for the Stock Paper Tubes?
Sometimes the basics are best. That's why our Stock Paper Tubes are unbranded and come in 3 classic color choices: white, black, and brown Kraft.
If you want to spice things up with sustainable stylizations, pick up some noissue Tissue, Stickers, Stamps, Drawstring Bags, or anything else from our selection!
Don't forget, we also have our noissue Kraft Boxes and noissue Stock Kraft Mailers as similar alternatives. Check out our collection of Boxes & Mailers to browse through all of our stock and custom options!
If you have any other questions about our Stock Paper Tubes, just reach out to us here, and we'll be happy to help!