Don't be shy, make your brand look oh-so fly with Custom Flyers!
Our Custom Flyers are made from recycled materials, and are 100% compostable and recyclable at the end of the day. Print your personalized design with water-based inks on FSC-certified paper, and take your flyer game higher.
Get the lowdown on pricing, lead times, quantities, etc., and start designing your flyers here!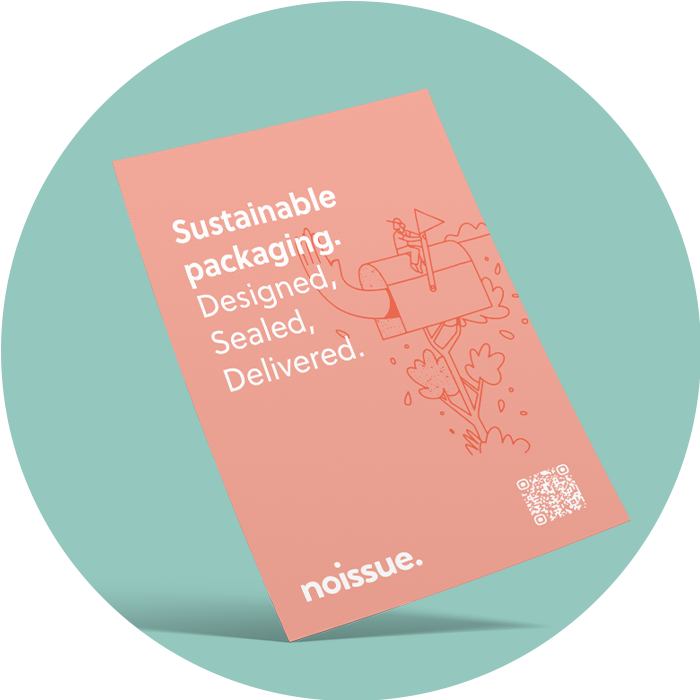 What makes the Custom Flyers eco-friendly?
Our Custom Flyers are printed with water-based inks on 2 different materials, both certified by the Forest Stewardship Council™ (FSC): 100% recycled wood-free paper and FSC mix art paper. Unlike most on the market, we forego silicone/plastic coatings for our flyers to keep them 100% compostable and recyclable when they're ready to fly away.
What sizes are available for the Custom Flyers?
You can order your Custom Flyers in 3 sizes:
- Rack: 102mm x 229mm (4" x 9")
- Half Letter: 140mm x 216mm (5.5" x 8.5")
- Letter: 216mm x 280mm (8.5" x 11")
Choose just one or order a bunch of each so you can mix and match! These sheets will fit your needs.

How thick are the Custom Flyers?
Our Custom Flyers have a paper weight/thickness of 157gsm. You can find more info on paper weight/thickness and GSM in this article!
If you're looking for something thicker to hand out or hang up, check out our noissue Cards.
What finish do the Custom Flyers have?
The finish of your Custom Flyers will depend on the material that you choose:
- 100% Recycled: Matte
- FSC Mix: Glossy
Both materials are uncoated to keep them eco-friendly, but the FSC Mix has a naturally glossy finish.
How are the Custom Flyers printed?
Our Custom Flyers have a white base, but they can be colored and customized with your design via digital printing with water-based inks in CMYK colors. Double-sided printing is also available, so you can cover all your bases with beautiful branding.
Can you help with my Custom Flyer design?
We're always here to lend a hand in making your perfect Custom Flyers - be sure to check out the Print Perfect Checklist for our print requirements and dielines! Here are some starting design tips to get the best printing results:
- Text height should be at least 1.5mm
- Line thickness should be at least 0.2mm.
- Keep any important design elements at least 3mm away from the trim lines.
Don't forget that our incredible Pre-Press Team is always here to help you out, too, and we'll ensure you're happy with your final design before we get printing.
If you have any other questions about our Custom Flyers, just reach out to us here, and we'll be happy to help!