​​If you forgot and/or want to update your password, you can easily reset it by entering the email address associated with your account here, or you can also click MY ACCOUNT in the top right-hand corner of the website > I FORGOT MY PASSWORD.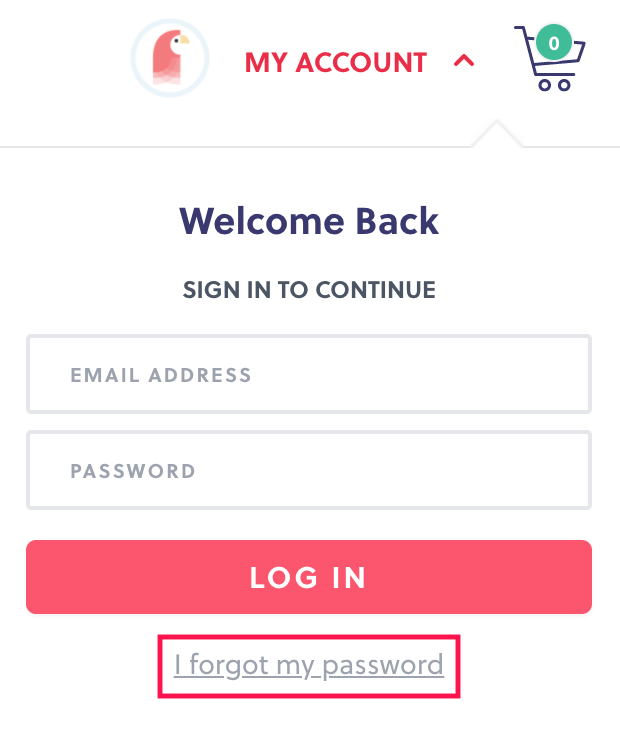 You'll then receive an email with your next steps, and you should be good to go!
If you're having trouble resetting your password, just get in touch with us here, and we'll be happy to help.