Want to add a little shimmer to your packaging? Lucky for you, metallic gold, copper, rose gold, and silver can be printed on some of our products (like our noissue Tissue!) - check out our available Pantones for these shades below: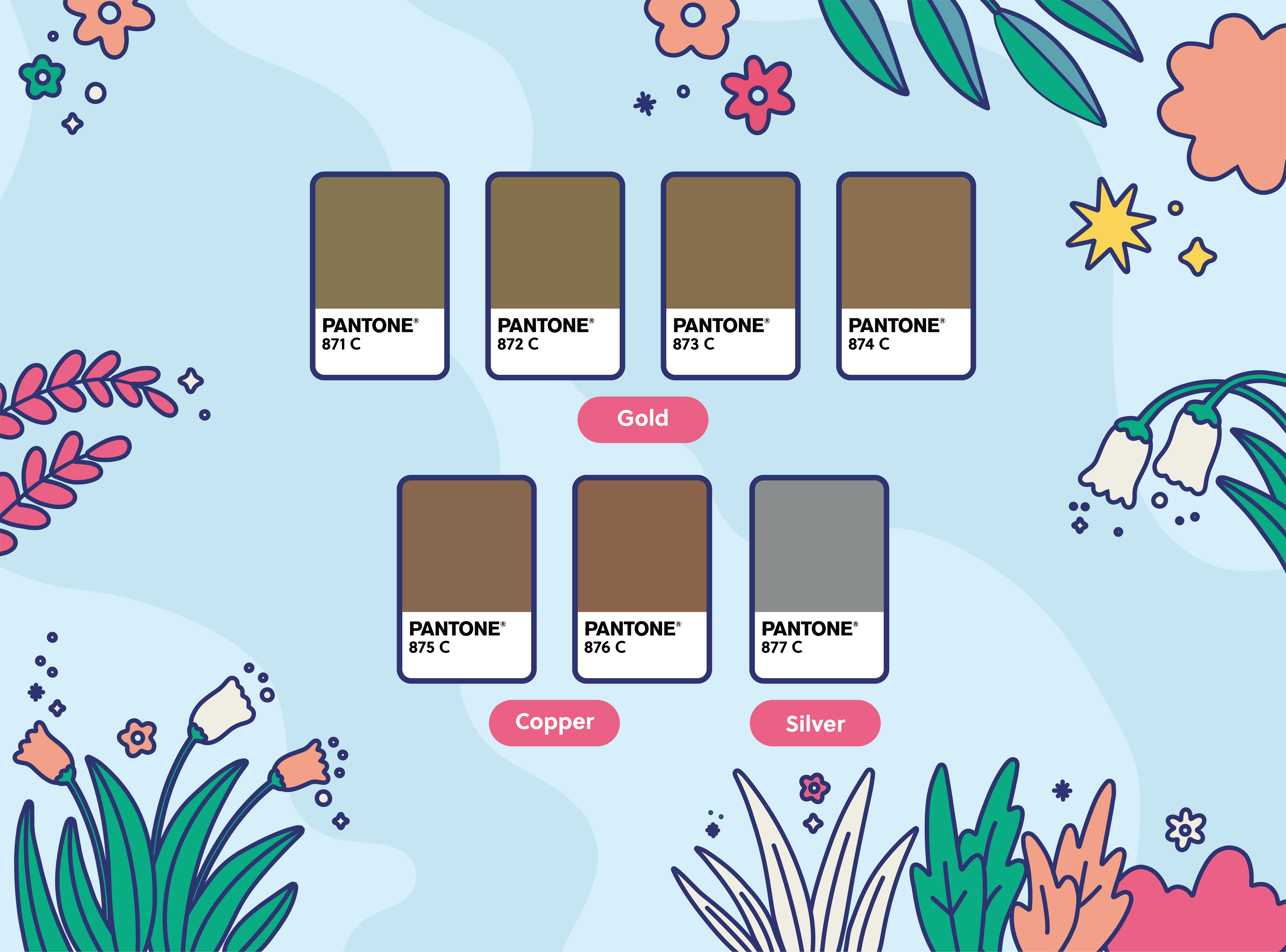 You can also see some great examples of what they look like printed on our Instagram: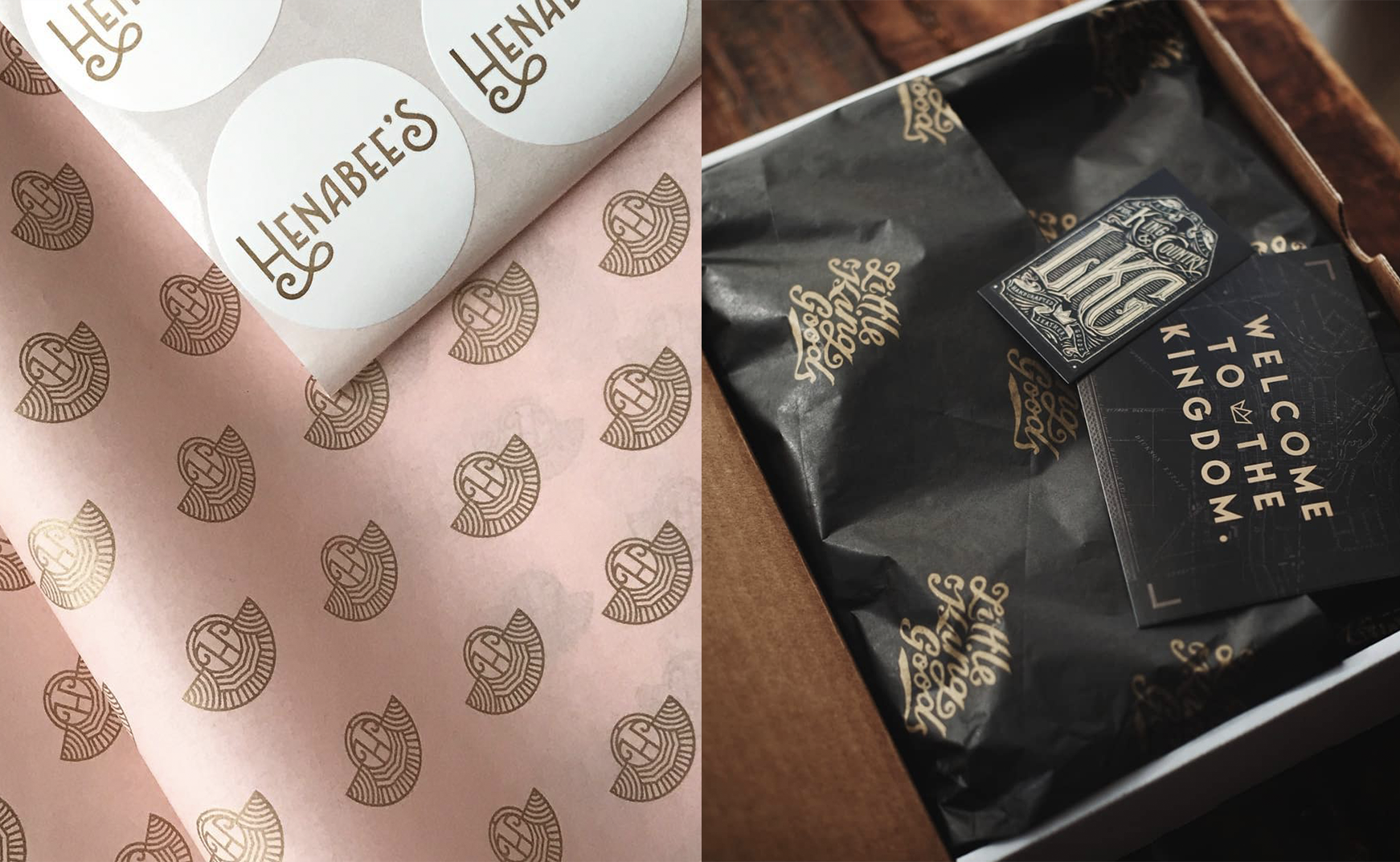 Just a heads up - true metallic colors are not available for all products (like our noissue Stickers, Tape, and Mailers), but we can suggest CMYK alternatives that give a similar look! Be sure to check the Print Perfect Checklist for your desired product for its specific color limitations.
If you have any questions or concerns about printing metallic colors, just get in touch with us here, and we'll be happy to help.